Today, I will show you insurance options that are CHEAP and GOOD!
The easy – practical guide to covering your ass.
Cheap insurance is awesome but completely worthless if you don't get paid when unexpected shit happens (like flight delays, lost luggage, or medical emergencies).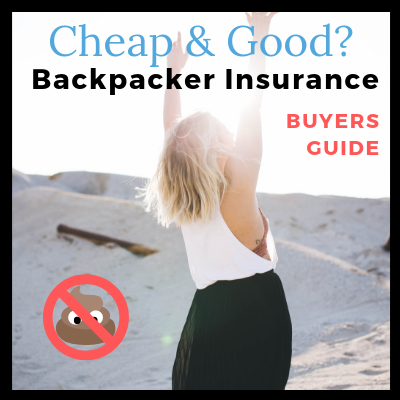 But here's the thing: Even expensive insurance can often be worth less than nothing if you don't get paid.
So what gives?
Understanding what you are covered for (and not covered for) is important.
But that is not whole story.
Signing up with an insurer that gives a crap and actually makes it reasonable for you to get paid is also really important.
So today we're going to uncover the best basic travel insurance plan while on a budget so you can see the world.
1. Can cheap be good?
Travel insurance cover can be as comprehensive as you want it to be depending on the service and add ons.
Basic travel insurance can cover you in important ways, and they're much cheaper than the comprehensive plans.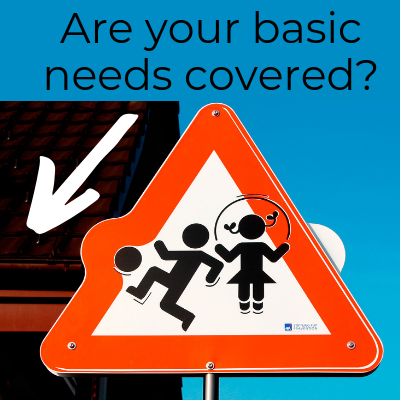 It is a great start know what you get and what you are missing out on.
2. What you get:
Medical expenses and repatriation: Hiking through the jungles of Asia and sprained your ankle? A basic travel insurance plan will cover you for all emergency medical and hospitalization expenses you incur abroad during your travels. Plans may also include repatriation expenses if required.
Baggage delay, loss or theft: Arrived at your destination but your luggage is nowhere in sight? Basic travel insurance plans will cover you when your baggage is delayed, lost, or stolen in transit or while you're out exploring the city.
Delays and cancellation: You're also covered in case your flight is cancelled due to unforeseen circumstances. Voluntary trip delay and cancellation may be covered by some providers but not all.
Evacuation and expenses incurred during a natural disaster: Holiday destination hit by a natural disaster or paid hefty sums to save your stuff from bad weather? A basic plan will have you covered for alternate accommodation costs and reimburse you in case your personal effects are damaged.
3. The exclusions: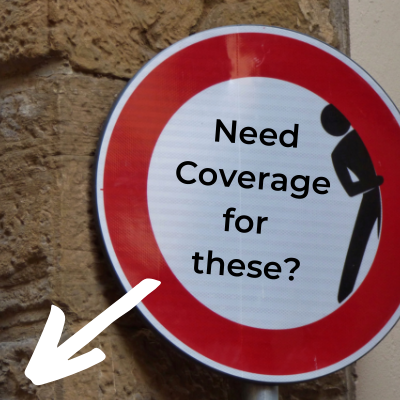 Basic travel insurance usually excludes advanced features like coverage for high value items or rental car excess.
Here are some other common exclusions in cheap travel insurance plans:
High risk activities: Can't wait to snowboard in Switzerland or hike in Australia? A basic travel insurance plan will usually exclude you for activities you might not consider risky. However with some cover you can top it off with an adventure package (or similar) – see options below.
Personal liability: If you accidentally break the laws of the country you're visiting or inadvertently injure someone, a basic travel insurance will not cover personal liability (definition) costs.
Work permit: Planning to drum up some funds by bartending or engage in volunteer activities while you're traveling? You'll need to go comprehensive or purchase an add-on for that.
Pre-existing medical conditions: If you have a pre-existing medical condition (definition) – for example, if you need to purchase insulin while traveling – you'll have to pay for this out of pocket. Some comprehensive plans cover an approved list of pre-existing conditions, but most basic travel insurance policies exclude such covers.
Baggage lost due to negligence: You'll need to prove that you took reasonable care of your personal effects before you can claim reimbursement for lost goods. This means, any possessions left unattended are not covered.
Gadget cover: Damage or loss of electronic devices like phones, laptops, drones or cameras is not covered in basic travel insurance plans.
Injuries sustained while under the influence of alcohol or drugs: Your insurers expect you to act reasonably and will cover you only for accidental injuries. Basic plans exclude cover for injuries sustained while being under the influence of alcohol or drugs (unless it's a prescription drug). In fact, most comprehensive plans don't cover this either.
Not following government orders: Unfortunately, you'll be on your own with a basic plan if you fail to follow evacuation orders, travel to a region of unrest, or arrive in a natural disaster-prone zone in spite of recent government orders.
4. Choosing a plan
A basic travel insurance plan will cover your bases if you pick the right one for your trip.
Here are some questions to ask yourself before choosing an insurer and a plan:
4.1 When and where are you travelling?
The location and time of year is a massive determining factor when opting for the right travel insurance plan. For example, if you're going to the tropics during the monsoons, choose a plan that covers you adequately for medical emergencies and evacuations.
4.2 What are you carrying?
If you're planning to backpack across countries and continents, chances are you'll be packing light. So a basic plan is just right for you. However, if you need extra protection for your gadgets, you can always choose an add-on.
4.3 How healthy are you?
If you don't have a pre-existing medical condition (like asthma, diabetes, etc.), you're good to go with a cheap travel insurance plan covers accidental injury.
4.4 What would you be doing during your trip?
Are you stoked to participate in winter sports or plan go sky diving? An adventure pack clubbed with your basic insurance plan will be the best option.
4.5 How long will you be on the road?
The premium increases with the duration of your trip for both basic and comprehensive plans. But here's the thing: if you're travelling for a long time, more things can potentially go wrong. Our advice? Weave in provisions for a basic plan in your travel budget.
5. Quick and easy (possible options) by residency.
We get it – choosing a travel insurance provider is not as fun as planning the itinerary.  So we've shortlisted some of the best basic travel insurance plans from providers in the UK, US, Canada and Australia.
5.1 UK
World First Classic Single Trip Plan
What's covered: emergency medical expenses, voluntary trip cancellation, loss of personal effects, personal liability cover, departures and delays, passport loss, loss of sight, legal advice
Highlights
One of the most economical travel insurance for backpackers
Offers cover for dental emergencies (sudden pain)
Includes personal liability cover
Columbus Direct Globetrotter Plan (flat rate based on travel details)
What's covered: emergency medical expenses, hospital benefits, loss of personal effects, passport loss, cost of accommodation only in case of a natural disaster, funeral costs, legal advice
Highlights
Covers loss of documents and cash
Accidental disability covered on the most basic plan
5.2 USA
STA travel Basic Plan
What's covered: Emergency medical expenses, baggage delay, travel delay, death or disability, repatriation
Highlights
Best plan for student travellers and backpackers with the basic plan at just $25
Various membership cards available that offer hostel discounts and other benefits
Mental health benefit
Cover available for senior backpackers till age 71
5.3 Canada
Tugo (flat quote based on travel details and modules chosen)
What's covered: Medical emergencies, trip interruption, baggage cover (optional), accidental death or disability
Highlights
Most customizable and economical travel insurance for Canadian backpackers. For example, if you only need to cover your baggage, you can opt to pay a premium for just that.
You choose a travel insurance partner in your area to get an online quote from Tugo (for example Allstate or Travel Guardian in Ontario)
5.4 Australia
Virgin Money Essentials Plan
What's covered: emergency medical and hospitalization expenses, loss of personal effects, luggage delay, personal liability, cancellation and delay
Highlights
Unlimited medical expenses overseas including repatriation
Covers dental expenses
Covers personal liability expenses
Online Travel Insurance Essentials Plan
What's covered: emergency medical and hospitalization expenses, loss of personal effects and luggage cancellation and delay, personal liability
Highlights
Unlimited medical expenses overseas
Includes cover for evacuation and repatriation
Covers personal liability expenses
6. Need more?
Here are some FAQs
6.1 Is cheap travel insurance worth it?
Basic travel insurance plans are the best if you plan to be on the road for a long time. Essentially, a single economical purchase can put your mind at ease while you focus on your adventures and new experiences.
6.2 What if I'm already abroad?
With many insurers this can be a problem. However, if you're planning to extend or trip, you can still apply for coverage. While some providers may have reservations if you're already traveling, World Nomads (review) makes it super convenient to get cover anywhere in the world. See what quote you can get.
6.3 How is travel insurance different from health insurance?
While most travel insurance plans do have a medical component, it's not the same as health insurance. Travel insurance covers you for accidents, interruptions, delays and loss of personal effects during your trip while a health insurance plan only reimburses you for medical emergencies back home.
However, if you're looking for exclusive medical travel insurance plans, you can opt for a dedicated service provider like Safety Wing (it's really affordable too with plans starting at just $37/month!).
6.4 Can travel insurance offer coverage in my home country?
This aspect varies across service providers. Some providers cover you on home ground during unlimited trips to your home country and some (like World Nomads) start covering you 100 miles from your place of residence. Others may put the policy on pause when you're visiting folks at home.
6.5 What is travel insurance excess?
Travel insurance "excess" or "deductible" is the agreed amount you'll pay towards a claim before your insurance provider reimburses the entire expense. For example, if you have a hospital bill of $500 and your agreed "excess" is $100, your insurer will pay $400 towards your claim.
Some insurance providers give you the option to opt for zero excess before finalising a plan. Although the premium for a basic plan with zero excess is slightly higher, it can save you a lot of money during an emergency.
6.6 Will my basic travel insurance plan cover me in ANY situation?
Your insurer will only reimburse a claim if you've taken reasonable care to prevent an injury, loss, or theft during your travels. This means an injury claim due to your Saturday night shenanigans in a Bangkok pub is most likely to be rejected. So it's really important to read the fine print of your policy before finalizing a service provider.
6.7 How can I make the claims process easier?
Here are some quick tips to make your claims process hassle free:
Answer all your insurer's questions about your possessions and medical conditions accurately before the policy is processed.
Report to local authorities immediately if a possession is lost or stolen or if you're a victim of a crime. Contact the 24×7 number of your insurance provider as well to keep them in the loop.
Store all your medical bills, prescriptions from a GP, or receipts of your possessions to prove ownership of stolen or lost items.
Safe travels!